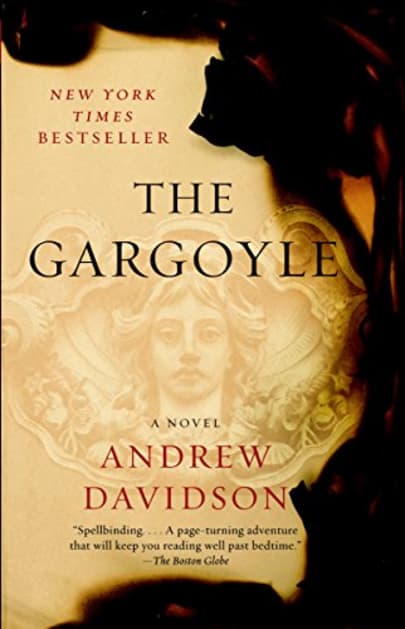 Synopsis:
The Gargoyle: the mesmerizing story of one man's descent into personal hell and his quest for salvation.
On a dark road in the middle of the night, a car plunges into a ravine. The driver survives the crash, but his injuries confine him to a hospital burn unit. There the mysterious Marianne Engel, a sculptress of grotesques, enters his life. She insists they were lovers in medieval Germany, when he was a mercenary and she was a scribe in the monastery of Engelthal. As she spins the story of their past lives together, the man's disbelief falters; soon, even the impossible can no longer be dismissed.
As a side note, just to warn you, the beginning is a bit graphic and dark, but the journey it creates from there is so so worth it, I promise!
This is one of those books I got years ago, and to this day have no idea where it came from. I read it times over and it sits on my bookshelf till i read it again with book marks and tabs to my favorite parts. This book has been my love since forever!
The Gargoyle by Andrew Davidson was filled with intensity and creativity. From the first pages of the book through the end, the author delivers every single time. I read this book the first time during class in high school and while bored waiting for things to do.  I think it is intense because it deals with topics such as near death experiences, blood and gore, drug addiction, pornography, severe mental illness, unconditional love, and death. It is creative the way the author finds fresh ways of describing things.
"I once knew a woman who liked to imagine Love in the guise of a sturdy dog, one that would always chase down the stick after it was thrown and return with his ears flopping around happily. Completely loyal, completely unconditional. And I laughed at her, because even I knew that love is not like that. Love is a delicate thing that needs to be cosseted and protected. Love is not robust and love is not unyeilding. Love can crumble under a few harsh words, or be tossed away with a handful of careless actions. Love isn't a steadfast dog at all; love is more like a pygmy mouse lemur. "
I did not expect this book to be as good as it is. How it was written like a diary and how honest the character was. How the author was very meticulous with the burn treatment which was odd and just thrown you right into the book like a spider capturing its prey. It was factual and it really helped me understand the severity of the character's situation and what he was going through. And it wasn't just the physical side, the mental and emotional side was also very nicely written that it coincided with the whole ordeal he was going through. There were moments I would just cry and it gotten to the point I could only stand to read a chapter at a time. I had to take breathers between chapters because I would get to invested emotionally into the chapters between every word written. I was hooked.
"I do not believe in any God that considers love to be a sin."
Our narrator, who i shall mentioned we never found out his name was burned from head to toe, has lost hair, fingers, toes, even his manhood. He is scarred and mangled and has become grotesque in his outward appearance. He wishes to do nothing but survive long enough to be released from the hospital so he can then commit suicide. He feels his life is over and that he will be considered nothing short of a monster, a human gargoyle akin to Marianne's stone beasts.
Honestly, till this day I have never read a book with so much depth, growth, or emotion. It blows me away even after reading it for the 100th time and it still gets me. The reason I bought this copy is because whenever I can find it for cheap, I'll buy it and give it to friends or family. I just want to share it with everyone I can!
The story alternates between his metamorphosis from man to monster back to man again, with the seduction of Marianne and her marble cathedral behemoths, to an incredibly told story of a 14th century nun, bookmaker and expert on Dante's Inferno who rescues a German mercenary the first time he is nearly burned alive from flaming arrows.
"I am not a hero in soul and never will be, but I am better than I was. Or so I tell myself; and for now, that is enough."
Their medieval lives on the run, surrounded by well-developed accomplices and characters, in addition to their modern-day friends of a caustic art gallery agent, a quiet yet compassionate burn surgeon, a rebellious psychiatrist who falls in love with our narrator's Japanese physical therapist, all corral together for a literary extravaganza that will blow your mind. Also injected into the past and present stories, are other fairy tales that Marianne tells of tragic love stories from Iceland, Italy, England and Japan. Story within story within story, The Gargoyle is a panoramic vision of loves that are lost and found through torment.
"Accidents ambush the unsuspecting, often violently, just like love."
For a debut novel this goes beyond talented into the realm of a creative masterpiece destined to be a collectible, film option and in my eyes a Pulitzer prize. This book would certainly be extremely well received in book club discussion groups due to many topics for philosophical debate, and could be compared to the ingenuity of Life of Pi which also wowed us into the realm of magic realism fiction.
"All the while, I'm composing in my mind. These pages that you have now read, most of them originated at my lonely command post at the edge of the world where the earth falls into the sea. I have spent much time there, in this grand empty space between memory and desire, creating this cracked empire of sentences in which I now live."
This is one of the best, this is sensational, this is one of those books that will keep you awake for nights after finishing it. Standing ovation, a galaxy of stars, truly a sleeper worth unearthing and finding signed first editions of.
With beautiful and mesmerizing evocative prose, Andrew Davidson spins a hypnotic tale of a man and a woman destined for love many times over through a period of seven hundred years. I was hooked to never let my book leave me with its hard cover with red, yellows and orange flames. And i don't even think I actually reviewed the book to give it justice.
Final Thoughts
I absolutely loved this book and the way it transcribed along with how it was written is always a pleasure to read. I have read this book so many times I lost count and have had it for so long where I am not sure where I even got this book. It maybe his first novel but I will happily pick up others from Mr. Davidson. I do not regret giving 5 out of 5 stars and will scream it to the mountain tops that I love this book.
Just go read it.
The Author: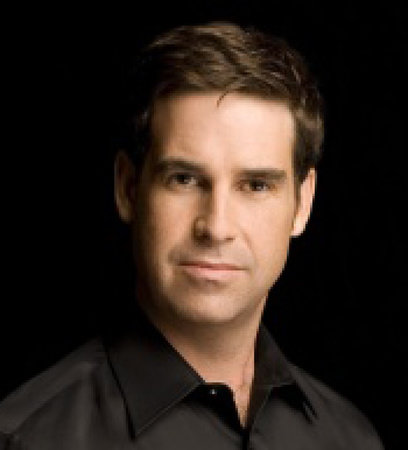 Andrew Davidson was born in Manitoba, and graduated in 1995 with a BA in English Literature from the University of British Columbia. He has worked as a teacher of English in Japan, where he has lived on and off, and as a writer of English lessons for Japanese websites. The Gargoyle is his first book. He lives in Manitoba, Canada.
Links: Goodreads | Facebook | Website