Your practical, time-saving guide to building a flawless capsule wardrobe
"Less is more."
If you are overwhelmed with closet chaos or just curious about the benefits of dressing with less and simplifying your wardrobe, this article will help you build a capsule wardrobe.
There is something special for you at the end of the article to help you plan out your capsule wardrobe too.
Here's how to start your own capsule wardrobe:
MY CAPSULE FORMULA

:
BASE (more on this concept in a second)
12 TOPS
8 PANTS
5 Dresses
5 SHOES
Tadahhh!
That's about it. Besides what I'm calling my base wardrobe of pajamas, workout clothes, and layering pieces, my capsule is made up of 30 pieces per season: 12 shirts, 5 Dresses, 8 pants, 5 shoes.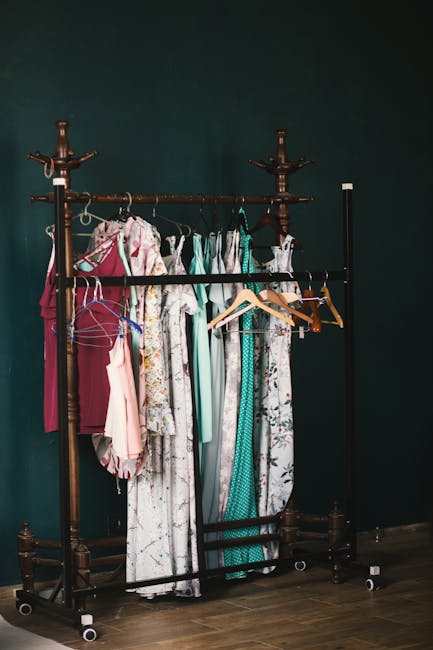 A commonly recommended number is 35, which includes tops, bottoms, shoes, and dresses. Think of 35 as a reference point, rather than a strict number. Lindsay Ostrom from Pinch of Yum wears only nine tops, five pants, and five pairs of shoes. Rector of Unfancy settled on nine pairs of shoes, nine bottoms, and 15 tops. Whatever number you decide can fluctuate with the seasons. Fall calls for more sweaters and layering tees, for example, than summer does. Experiment to find your own golden number. You might find that you have enough items in your wardrobe to proceed with the capsule, or maybe you need to invest in new ones.
Important: Don't count items that are extraneous to your day-to- day outfits. Things like workout clothes, lounging items (e.g., comfy sweatshirts and pajamas), outerwear staples, formal needs, and so forth. Store these outside of your closet for what Lindsay from Pinch of Yum calls "mental cleanliness".
1. Declutter (If you haven't Already)
Seriously.. Declutter! Get down to your Capsule size you desire. Sell, donate or just throw away your old clothes but make sure you get to this amount. You can do it! If you can't seem do that cause it makes you nervous then Don't get rid of them just yet if that makes you nervous – but at the very least, bring them to a different room. Building a capsule is a lot easier when you're already working with a reduced amount of clothing.
2. Look at everything!
Put all of your clothes, accessories, jewelry, and shoes on your bed. All of it. If it's on your bed, you'll be motivated to finish the project before bedtime.
Seeing what you have is an important step in building a capsule wardrobe. Look at what you've acquired, what you've spent, and what you never wear. It might make you laugh or cry, but either way, you'll never want to do this again.
3. Sort, Sort, Sort
Move the clothes on your bed to piles on the floor with a ruthless first pass sort. Don't give it too much thought, just go with your first reaction. Sort items into the following piles:
Love

: I love these items. They fit me well and I wear them frequently.
Maybe

: I want to keep this but I don't know why. (you know you have those items)
Donate/Sale

: These items don't fit my body or my life.
Trash

: These items are in poor condition. (repurpose if possible)
Keep going until your bed is clear. Then …
Box or bag up your items to donate and bring them to your car or garage. Get them out of sight immediately.
Take a second pass at your two remaining piles (love & maybe). Try on clothing you aren't sure about and ask the following questions:
Would I go to the store and buy this today?
Will I wear this in the next 3-6 months (or ever)?
If the answer is no, start a new donate pile and immediately add it to your other items for donation.
As you separate and categorize your clothes, your daily personal style should start to become clearer. Maybe you feel your best in loose sweaters and black pants, or in an easy maxi-dress with flats. But that time you mistakenly ventured into polka dots? Cut your losses, and let bygones be bygones.
3. Your Color Palette
Now that you have everything laid out and you sorted EVERYTHING. You can easily see what will become your base and your Capsule. Once I can only see this I will decided on my color palette. It's the colors that compliment me and what I already bought ALOT of. I will write the colors I see then tally mark them. The top 4 colors are my go to and the 3 lowest (7 colors max!) are the highlights to my wardrobe.
So whenever your out shopping you can pull this color palette out that you have for yourself where you know your 3 top colors and your 2 highlights. This helps me interchange my capsules and still stay with the look that I love. The other capsules I actually have, cause I wear cardigans into summer months in the South, interchange so I might have a cardigan that stays out for all my capsule but it's included into my 30.
Meaning in the guest closet I have 3 storage boxes with my other capsules. When I take one out, I put my current capsule into the box that way I still stay to my minimalist ways. I believe in total I only have 98 items for all four capsules.  Which is less than an entire wardrobe for the capsules which most will have around 120 pieces all together. If you are wondering my color palette from most to least: Black, Dark shades of Grey, Dark Browns, Greens, Darker Shades of Orange, Plum and off whites. I'm actually a walking autumn person.
3. The Base Wardrobe
I saw someone else doing it and this made so much sense to me! You need extra clothes just to lay around in right? Right!
A Base Wardrobe is, believe it or not, YOUR BASE. This isn't your bank of clothing to draw daily outfits from. This is just what you need for the categories of use in your life BEYOND day-to-day dressing.
I built my Base Wardrobe around the concept of 50 total pieces that would not change throughout the year – 10 in each of 5 different categories.
Workout

 (pants and tops)

Lounge

 (pajamas, yoga pants, big comfy sweatshirts)
Layering (tanks and tees)

Outerwear

 (jackets, swimwear, hats and mittens)

Formal / Accessories

 (necklaces, scarves, earrings)
Honestly, a few of my categories include more than ten items. Like workout gear is probably more like 6 because I workout 3 or 4 times a week. And formal / accessories includes a few dresses, a few shoes, scarves, and necklaces – probably also totaling 15 items or not more.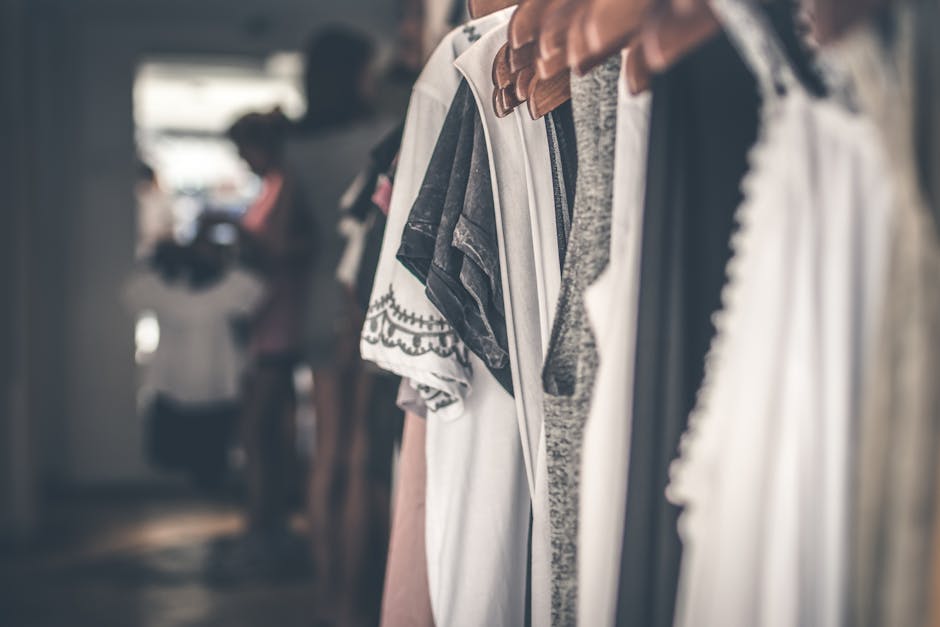 But that's okay because hard and fast numbers aren't really the point. The point is to reduce reduce reduce and identify a clear use for each piece that's in your base.
Again, just to be clear: the base is NOT where you find your day-to-day clothes.The base is all the other extra stuff you need to do things like sleep, work out, and go outside in the cold. Store your Base Wardrobe in a separate place from your capsule (I keep my base wardrobe in my dresser and my capsule wardrobe in my closet). Mental cleanliness, you know?
Remember – the Base Wardrobe does not change throughout the year, and it does NOT include your daily outfits. It is your clothes that you really need to have for one certain, specific thing (like sleeping, swimming or working out).
4. Capsule Time
This is where things get fun because the "capsule" (not the base) is where you get your day-to-day outfits from.
I find it helpful to use a printed guide for this part.
First, identify three primary outfit categories that are most relevant to your lifestyle. Really imagine a general look/feel for what you would be wearing in each of those scenarios. Here are all of the daily outfit categories I identified:
Active

: gym, kids, on the go, etc.

Work

: office, meetings, etc.

Dressy

: formal events, concerts, etc.

Fun

: restaurants, date night, etc.

Lounge

: movies at home, baking, etc.

Daily

: groceries, errands, work-from-home, etc.
The ones that are most relevant to my lifestyle right now are the ones I'm calling Fun, Lounge, and Work. These categories involve lots of jeans, boots and flats, and tops that are comfy enough for me to actually want to wear while working from home and cooking – but also sometimes cute enough to wear out to a restaurant or event with friends. I don't dress up much , I don't work from home really and my errands can be run in lounge or work clothes depending what day I'm getting groceries, and I'm not running around with kids all day. So Fun, Lounge, and Work describe my life best right now.
Now that you've identified your primary outfit categories, select 12 tops, 8 pants, and 5 shoes. Choose these items based on three things:
Their usefulness in each of your outfit categories;
How well the items fit today;
How easily you could create an outfit with them based on the other pieces in your capsule.
Example: You have a hot pink sequined top that is a 7/10 on the cuteness scale. You mostly like it. And you *might* wear it this year at some point. But (1: CATEGORIES) your categories are Active, Lounge, and Daily, and (2: FIT) the top is a little bit too short, and (3: EASE) you don't have any shoes to go with it. Verdict: No. Not a valuable part of your capsule.
Example: You have an expensive long-sleeved shirt. (?) You want to keep it. Should you? Ask yourself – (1:CATEGORIES) your categories are Work, Fun, and Daily, and (2: FIT) it's a little too tight, and (3: EASE) you could wear it with just about anything. So in some ways, maybe you would want to keep it (it goes with the other things in your capsule) but if it were me, I wouldn't keep it because of the fit factor. I would probably be uncomfortable every time I wore it, so that's a NO for me.
If you know that you won't want to wear it because of fit, DON'T PUT IT IN YOUR CAPSULE. You only get 9 shirts (and 5 pants and 5 shoes). All of them should be shirts (and pants and shoes) that you would be happy to wear at any given moment. Its ok if you switch out a shoe for a pant as long as we still get to the total number and have no overage in the capsule. That's kind of the ultimate litmus test in my mind.
Would I like to wear this right now, TODAY?
If the answer is no, then it probably doesn't belong in my capsule.
4. Invest in high quality items
5. Forgo trends in favor of items you actually love
Every three months or so, incorporate new items you may need for the season. Tuck out-of-season staples away, or put them into storage. Moving forward, skip trends in favor of pieces you actually enjoy. You'll have worked hard to cultivate your personal style, so honor it by purchasing items that truly flatter and fit your lifestyle.
6. Enjoy your simpler lifestyle
Things like packing when traveling become easier with fewer clothing options to choose from. And you'll have more time in the AM to start the day off on simpler, less-stressful terms. Try a new routine that includes gratitude stretching, or enjoying a healthy breakfast. And relish the luxury of a morning that doesn't include draining "I have nothing to wear" sessions in front of the mirror.
Tips:
Don't get rid of them just yet if that makes you nervous – but at the very least, bring them to a different room. Building a capsule is a lot easier when you're already working with a reduced amount of clothing.
Store your Base Wardrobe in a separate place from your capsule (I keep my base wardrobe in my dresser and my capsule wardrobe in my closet). Mental cleanliness, you know?
Remember – the Base Wardrobe does not change throughout the year, and it does NOT include your daily outfits. It is your clothes that you really need to have for one certain, specific thing (like sleeping or working out).
That sequined top and the long-sleeved shirt? Don't get rid of them yet – just put them aside, out of your closet, so that they doesn't hold you back from creating a capsule wardrobe. I know. Even though you are feeling all OH NO WHAT IF I NEED MY SEQUINED TOP FOR THAT ONE EVENT NEXT YEAR? don't panic. Just move them outside of your closet. If you need them, they will still be there.
Use this printed guide. It was made specifically for this version of capsule-ing and I think it's pretty helpful.
Think about your tops in threes. For example, three sweaters, three button-down tops, and three wildcard tops. WILDCARRRRD! It helps to categorize, and I am not above just buying three of the exact same tops in different colors once I find ones that I love and that fit really well (see picture above – Merona boyfriend cardigans and Express button-down shirts).
If this is your first time, don't buy new things yet. Try to just create a capsule based on what you have. You don't want to this to just evolve into a you-taking-yourself-shopping moment.