Oh no – She is up to something new again. What is it? What is this about? wellllllllllllllllll~
The Book Blogger Hop is a weekly meme with a prompt featuring a book related question from other bloggers!! The hop begins on a Friday and ends on a Thursday .. Which this means everyone should hopefully get the opportunity to learn something new about the blogger.
The Book Blogger Hop can be found on Ramblings of a Coffee Addicted Writer and obviously my answers can be found here!
Of Course I start this on a "double" question week – but HERE we go!
Which is your favourite library (or which would you most like to visit)?
(submitted by Nicki @ Nicki J. Markus/Asta Idonea) 
I actually wrote about my favorite library : A story: My oldest Memory But I will happily write more about it here.
Nestled away in a little place called Groten Connecticut that looks much like Westport, Connecticut which is the location of American Housewife.. Which of course I love that show!
Groten, Connecticut 1996 in the brisk warm days of 80 degrees while I was in my little red checkered dress going with my father to the local library. Walking hand in hand as we approach this brick house with double glass doors, large pillar next to it, and wonderful old English structure named Bill Memorial Library. Walking inside was a rush of sweet vanilla flowers and almonds among the scent of privet, cinnamon and mystery that has a dash of musk that touch the tip of your nose. Ah the smell of my favorite place which is old books and an old building.
I remember how each book felt under my hand, my finger tips running across the novels titles and looking around with such wonder in my eyes. There are times I long for this place and other times local libraries bring me back just as I smell the sweet vanilla and almonds that seem to be in every library no matter where I went.
This place is always home to me even though it is miles, and miles away to a land with questions I dare not to say here (I will tell you privately) – But.. like why?????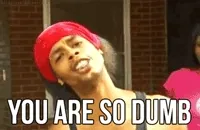 How often do you visit the library?
(submitted by Elizabeth @ Silver's Reviews)
Ok so your girl Kri is awful at hitting up the local library when I can access everything they have right on my computer and read it.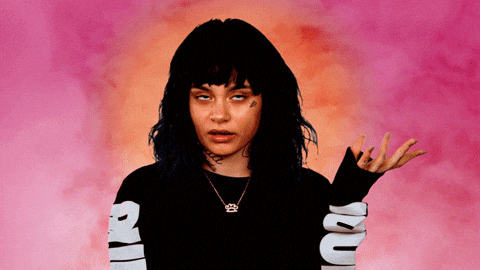 I mean… Yeah I went to pick up actual physical books when my step-daughter is here and OF COURSE when tiny is a bit older. But i've slowly over the course of two years bought all the books I wanted and had to replace a bunch because step-daughter wanted to "make it pretty" which I got mad at. As one was signed.. Like guuuurl your four (now five) and not a toddler. Sorry – I'm still upset at that and we had a gooooood talking to about other peoples personal belongings.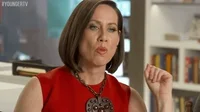 Last time I went to the library was to get a replacement card because I lost mine. Then i left. Yeeaaaah. I love the comfort of my home but I'm too busy to sit looking at books (although I used to love it!!).
The entire reason I stopped going in the first place was because I had too many books to read (Goodreads with give always and amazon having sales where I can get books for free daily) then I had college, university and life hit hard.. I mean HARD. Especially in the last three years. I'm sure I will find myself back in the library if I can not get my claws on books I want to read but not sure I want to buy.
Want to hear about my first ever read from the library? It was The Gargoyle from Andrew Davidson. I loved it so much I went out and bought a hardback copy for myself. Always a five star no matter how many times I read it or how many years are between each reading. LOVE that book.
My Current Readings and Soon to be Read Lineup
Ambush in the Everglades by Petie McCarty (Blog Tour)
Iris Motel: A Chilling Short Paranormal Horror Story by Elliott Clark (Netgalley)
English Fairy Tales by Joseph Jacobs (I've been reading this for so long!! I need to get it off my desk…)
Winter Flower by Charles Miles (Author Request)
Berry Biloxi and the Sultan's Scepter by Dakota Angstrom (Author Request)
The Catnipped Lover by Rue Allyn (Author Request)
Why She Lied by Julie Coons (Author Request)
Candy Apple Red by Joe Albanese (Author Request)