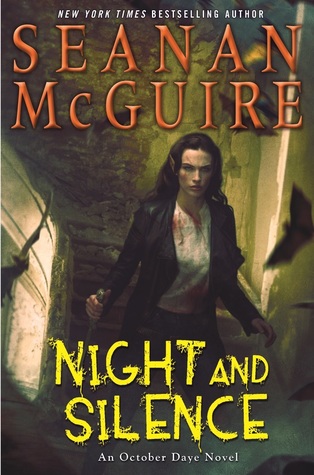 The twelfth installment of the Hugo-nominated, New York Times-bestselling Toby Daye urban fantasy series!
Things are not okay.
In the aftermath of Amandine's latest betrayal, October "Toby" Daye's fragile self-made family is on the verge of coming apart at the seams. Jazz can't sleep, Sylvester doesn't want to see her, and worst of all, Tybalt has withdrawn from her entirely, retreating into the Court of Cats as he tries to recover from his abduction. Toby is floundering, unable to help the people she loves most heal. She needs a distraction. She needs a quest.
What she doesn't need is the abduction of her estranged human daughter, Gillian. What she doesn't need is to be accused of kidnapping her own child by her ex-boyfriend and his new wife, who seems to be harboring secrets of her own. There's no question of whether she'll take the case. The only question is whether she's emotionally prepared to survive it.
Signs of Faerie's involvement are everywhere, and it's going to take all Toby's nerve and all her allies to get her through this web of old secrets, older hatreds, and new deceits. If she can't find Gillian before time runs out, her own child will pay the price. One question remains:
Who in Faerie remembered Gillian existed? And what do they stand to gain? No matter how this ends, Toby's life will never be the same.
---
Length: 510 Pages
Series: October Daye
Series Number: Book 12
Publisher: DAW Books
Published Date: Sept. 4th 2018
Genre: Sci-fi | Fantasy | Romantic | Paranormal | American Literature
---
The Author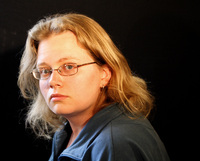 Seanan McGuire lives and works in Washington State, where she shares her somewhat idiosyncratic home with her collection of books, creepy dolls, and enormous blue cats. When not writing–which is fairly rare–she enjoys travel, and can regularly be found any place where there are cornfields, haunted houses, or frogs. A Campbell, Hugo, and Nebula Award-winning author, Seanan's first book (Rosemary and Rue, the beginning of the October Daye series) was released in 2009, with more than twenty books across various series following since. Seanan doesn't sleep much.
Website: http://www.seananmcguire.com/
---
The Review
Night and Silence
by
Seanan McGuire
My rating:
5 of 5 stars
Firstly a special thank you to Seanan McGuire, Netgalley and DAW Books for providing me with a copy of this publication, which allows me to provide you with an unbiased review.
This is my first time dealing with Mrs. McGuire and DAW Books. I was so in awe by this series! I hope this is not the finale. Seanan McGuire is a lovely writer and if the book was not in total sync with its predecessors then McGuire is allowed to make changes in tone as she feels appropriate. Her world building is a staggering achievement, complex, layered, nuanced and replete with integrity. By its very nature, this world will always have need of Knight October Daye and her cohort of lovable and loving warriors.
What a ride!
Between Tybalt's situation is already bad enough, but to learn that Toby's now 100% human daughter has been abducted under bad circumstances? Talk about a moment of emotional roller coaster. I am so glad I decided to try this book on a whim. I'm fairly certain i scared my Fiance with my ugly crying over this novel and him laughing because of me crying due to a novel. He doesn't understand guys…
It's not just the fact that [Spoilers!!!!!!!!]. It's worse because of all the OTHER lies.
View all my reviews