So I thought I share some moving tips since I recently moved — Like way recently!
No I did not follow any of these since many things were still packed up from the last time we moved but these tips did help previously especially when it came to unboxing!
Create a moving checklist and budget.
This lets you know a time-frame when you need to get things done and not waiting till the week before to do everything. That is more stress than what is needed. Also create a budget! If you need examples then google is your best friend here! I found so many I could not even choose just one!
Declutter before you need to pack so you can pack less.
A crucial packing tip is making sure you don't move anything that you no longer need. Lighten your stress and workload by decluttering before you enter the packing stage, which means figuring out what to toss, keep, sell, or donate. Take measurements of your new home and get rid of any furniture that won't fit or you know you won't use.
Set a timer and pack for an hour a day.
Don't bite off more than you can chew. When it comes to packing, break down your packing into steps. If you procrastinate and try to pack everything the night before, you'll likely become overwhelmed with stress.
Tackle one room at a time and spend an hour each day packing up items into boxes. Pack pairs or sets together and make sure your box is the appropriate size to hold a complete set of belongings.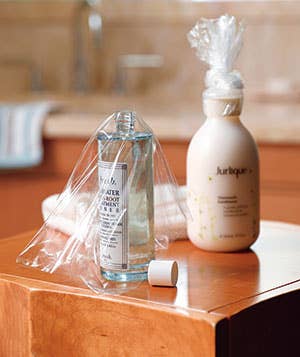 Give each room a different color packing label.
Save time with your box labeling by picking up a sheet of different colored stickers, tape or sticky notes and assigning each color a room. That way, you'll be able to identify what needs to go where super quickly, and you won't have to hunt for the marker every single time you seal up a box.
Label and take photos of furniture parts and accessories.
Take the extra time to protect larger pieces of furniture before you move. Remove and secure all drawers and doors beforehand. Also, label cables, drawers, doors, and anything you need to remove so you know where it goes when you put it back together. Put screws and bolts into plastic bags and tape these to the back of the furniture.
When packing up electronics, take a photo of the back configuration so you remember which cord goes where. Take photos of any furniture you take apart to serve as a guide for putting it back together. Also, make sure you label doors, screws, and anything else you take apart.
Bring a door stopper with you.
This will be used to help keep the door open as you, and whomever else is helping you move, quickly go into and out of the house with ease. This makes it so much easier than turning the knob or pressing the handle to get inside to pick up or drop off a box or even leave the old home with items! You can just push it open!
Place heavy items in small boxes.
Boxes over so much weight is ridiculous and you will hurt yourself. If you have the original packaging then use that. This will help you from over stuffing the box and possibly damaging the contents.
Put your linens, towels, and other soft items to use.
Wrap up breakables like glasses or perfume bottles in socks for serious padding, and use linens and towels to provide cushioning for fragile, difficult to wrap items like lamps and vases. In the kitchen, use dish towels to securely wrap up knives and other sharp objects, securing them on there with a rubber band.
Pack a moving day essentials box.
Don't move to a new home without a moving day essentials box or bag. This box should contain anything and everything you might need on moving day (and the following few days). Essentials could include toothbrushes, medications, toiletries, clothing, important documents, baby necessities, toilet paper, paper towels, cleaning spray, trash bags, a tool kit, pet food, bottled water, wallets and extras shoes. If your not sure what to have in your Essential Box kit then Moving.com has a pretty good example!
Kri
Pine Enshrined Reviews
Click Here for All Social Media Links through Linktree
Disclaimer: This post contains affiliate links and if clicked and a purchase is made, I may receive a small commission to help support this blog. This does not cost you anything, it just helps pay for all those awesome giveaways and upkeep of the blog!