Hosted by Long and Short Reviews.
Click here to read everyone else's replies to this week's question and here to see the full list of topics for the year.
Well, this week I discuss the average day for me – Nothing exciting! I get up too early sometimes and stay up too late.. Am i getting enough sleep? Probably not but Coffee flows in me. I also work outside the house and this causes my average day to change depending on if I work that day or not.
Also, most books I read come from Netgalley and Booksirens or already have possession of them from Kindle Unlimited or Bookdeals told me they were free that day – I have a lot of books I own and HAVE YET to read due to Work, blog tours, and other unforeseen circumstances. And everyone might have noticed I only post reviews on my blog that I did 3 stars or more for – I hate to do a whole write up on a book I just did not care for. Not saying i'm busier than some or more freetime than others but I make it work for me.
8 – 10 AM
I'm normally up and at it by 8 am after checking post were published and shared onto social platforms, making a pot of coffee and getting things ready to have the day going by having a short 30 min workout with my Ring-fit on the Switch or some light yoga then right into the shower. Around 9:30 the little one is up and hubs is bringing her downstairs with him while I'm hoping out of the shower. He normally lets the pup out to do his business or I let the pup out. Breakfast and more coffee then magically get the house cleaned if I did not get to it before bed – Normally it is a spot clean that last 30 mins. Sometimes Hubs will tell me to go enjoy my morning alone – So i go out and buy coffee and donuts, go to ross, tj maxx, target, etc and just browse. Might purchase something if its something we need, the perfect gift for birthday/holidays/anniversary/just because gift. Normally by November I already have atleast one gift for everyone I planned to buy presents for. Sometimes I have a hair cutting appointment or go get my nails done. Just depends on my mood that day or if I had a appointment already,. If I have work tho, this is done between 6am and 7 then I'm off to work while Hubs and Tiny wake up after I'm gone for the day/unavailable until about 5pm. Half my job is out of the house and the other half is at home FYI.
11 am – Noon
Getting lunch prepared, ready and we are sitting down to eat. Tiny tends to happily eat but once she is full she will begin to play/throw her food or attempt to feed to the cats. While I'm getting things ready I'm checking to see if anyone liked, commented or forward anything on my social media – I then try to respond to them if so but sometimes this is missed due to a toddler not letting me look at my phone for more than one minute but I do attempt to notice them.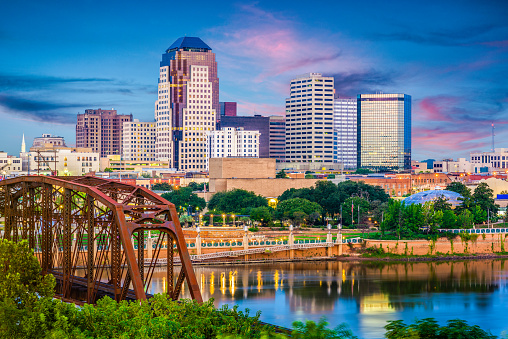 1 – 6pm
I am checking my mailbox for any packages, if so I am posting that they arrived and sharing to where it needs to be along with tagging author, publishers and anything else. Of course Tiny is with me outside to which she is running around the front yard playing with sticks or trying to catch/play with the pup we have. By this time Tiny is ready for a nap – So I work on chores around the house that needs to be done, either hubs is helping or he is working his odd hours. This also might in-tell me taking a nap or catching up on tv shows when chores are done along with a snack. By 5pm if I worked that day I'm on my way home then right into the shower cause Covid ,stress from work, etc. then schedule as normal.
6 – 8pm
Either I am starting dinner and if hubs is home he is on toddler duty for awhile as I look at things happening in the book world hat I might of missed while going about my day unless I had work that day then I grab what we need from the store on the way home and I'm chasing after Tiny until 8pm.
8 – 9 pm
Drink more coffee lol. I prefer late day shopping, so I do this if we need groceries or other items- don't ask. Sometimes this starts at 6pm and I eat dinner while out when this does happen – sometimes Tiny or the whole family goes out together and grocery shopping is the last thing before coming home. If we don't need groceries than it is dinner time and family board game, tv show, movie or video game time. Daughter takes her bath then is getting ready for bed. Of course if I worked that day then Hubs does this or I pick up what we need on the way home from work…
9 – 10pm
me and the hubs are relaxing together either watching adult movies, drinking wine or a frozen daiquiris together and just cuddling and chatting about either that day, things that has happened or if there is something pressing that needs to happen.
10pm – ?????
I curl up to a cozy book in my lazy boy with a glass of wine or whatever alcoholic drink I had, water or soda. I also have a snack be it potato chips but normally it is something savory. This is normally when I start reading, if a review is due the next morning then I work on this first before reading anything. Writing the review is the easiest thing and is the reason why I try to work on the blog posts without the review before hand. Getting links, pictures, etc is very time consuming so I try to have that all written up before I add in the review. If it is not for a tour then I don't gather this post together cause I don't post reviews with less than 3 stars.
I have issues sleeping.. so I might not pass out till 1am, if I have work or what not the next morning and have to be up at 7am then I take an sleep aid by 11 pm.
However the weekends are A LOT different. Saturdays is mostly family time so I don't even open a book or write a review nor look at my blog until Tiny naps, Hubs is at work or its late late. Sundays..Most reviews are pre-written on sunday, Short version posted to Amazon, goodreads, etc that links back to the blog for the full review. Which then is scheduled and posted during the week unless I finish the book during the week day and the review is a few days away. All depends on scheduling. My editorial calendar is color coordinated depending where I got the ARC from, where the Tour/Blitz is from, etc.
So yes, it is very busy being a book blogger and some days I just decide to not even look at books or my blog – I just want to play video games or sleep early if I am that tired. But this only happens if there is nothing due the next two days.
Kri
Pine Enshrined Reviews
Click Here for All Social Media Links through Linktree
Disclaimer: This post contains affiliate links and if clicked and a purchase is made, I may receive a small commission to help support this blog. This does not cost you anything, it just helps pay for all those awesome giveaways and upkeep of the blog!