Everyone has secrets…even a pastor.
Life had been back to normal in Sweet Grove, with smoothie sales up and murders down to zero. With Gran's shop doing well, Belle helps her best friend by tending bar at the Honey Buckle whenever needed. Belle tries her best to like Pastor Luke, who she's been dating for the last few weeks, but when she finds out he's been less than genuine, things end badly. Their break-up is epic gossip all around the small town.
When the pastor turns up dead, people rush to suspect her. Apparently, their fight about her spending so much time in a bar was overheard. Belle knows she didn't do it, but who would kill a pastor? Who else would have a motive? With the handsome but romantically complicated sheriff asking her a lot of questions, Belle decides she needs to get to the bottom of it, ASAP.
This had better be the last murder in Sweet Grove or Belle's amateur sleuthing might become a habit…
Excerpt
"Harry!" I shouted across the back of the Honey Buckle bar. "Keg change now, please!"
One of Katie's brothers gave me a thumbs up and went to the back.
"Busy?" Lurlene teased as she nursed a margarita.
"As a one-legged man in a butt-kicking contest, thanks for your concern," I replied to my old high school nemesis. She and I had an uneasy truce, or she was being fake-nice. Sometimes it was hard to tell. In the south, people were nice when they were insulting a person to their face.
She smiled and glanced at my hands as I set down fresh coasters. "I could fix up your nails. A nice French tip or something. Clean but to actually show you're a lady."
"Thanks, but I do too much baking with Gran. I can't risk any chips coming off in the dough," I replied.
"Wear gloves. That's how real places prep food. Yuck," Lurlene said.
"Everything we do is homemade to the highest standards. Gran is a clean freak and you know it. But gloves are a good idea," I admitted. "We use them at the shop, of course, but a lot is made at home."
Katie sighed. "This is cute, you two actually talking nice for a minute, and we're all happy you started cosmetology school, Lurlene, but Belle has customers. She's here to work. Get yourself a life."
Lurlene glared at Katie. That wasn't normal for Katie at all. She got firm when needed with people who overindulged, but she'd never snap at paying customers. Maybe I was just off today?
"Sorry, it's hard to be nice to customers and be efficient. We were cackling like hens. Where's Martha?" I asked Katie. I had a degree in hospitality but the small town south had its own rules about being nice. I missed the city for the anonymity and the money. Still, Gran had had a few spells and needed someone around. My parents had run off after I was born, and my grandfather was dead, so it was down to me. I'd never minded being an only child before and I loved Gran to bits, but it'd be nice to have someone to share the pressure with—to run options with. But no, there was just me.
Martha, another friend from high school, was working tonight too. Katie pointed to the tables of thirsty patrons and I caught a glimpse of Martha in the crowd. "She's got the tables now. You've got new guys at the bar. Keep 'em coming."
I turned and smiled at the new guys. "What's your poison?"
"Four beers," one ordered.
I popped open four bottles of beer.
"We wanted tap," he said, like I was an idiot.
I grinned. "People in hell want ice water. Keg is dead. I'm waiting for a change. You want it now? Then you get the bottle. Next round will be tap."
They grumbled, but I kept a smile plastered on my face. More complaining and they might get around half off, but I wasn't giving it away because we were busy.
Martha walked up with a tray of empties. "Sorry, my ex called twice. Like he can't watch his own kids for one night."
Harry carried out a keg. "Make way, ladies. I'm here to rescue the bar."
"How helpful." Martha blushed.
"You could've checked the kegs before opening and been a real knight in shining armor," I scolded.
"Have you met my sister? We're going to waste the last five glasses in one keg because it's close to change? That's not how you make money," Harry warned.
Katie poked me in the arm. "He's right. Let him work, and you hit the blender. Girls' night in the corner and they want another round of margaritas."
"On it. Strawberry again?" I enjoyed the blended drinks. It felt like making smoothies at my own shop.
"Yep, then we'll be out of strawberries, but they won't care. If they want another round, switch them out to lime." Katie waved it off and her many bangles jingled.
She looked like she should be running a bar. Always dressed like a cowgirl, Katie wore a tight T-shirt that promoted her establishment. Big jewelry and a big smile were part of her ensemble. Her family was a mishmash of a train wreck, like mine, so we'd been besties forever.
While Katie filled Martha's orders for the tables, I blended up a bunch of frozen cocktails. Harry set up the keg and drew himself one.
I shot him a look. "Saw that. Not when you're working."
"Gotta test my work for quality." He grinned. "It's mostly foam, it's for the customers. They'll get a good pull."
"Working okay?" I teased.
He nodded.
"Great. I think we're stocked now up here, so take those dirty glasses with you to the back. Run a load of glasses, then we might need you bouncing. People seem to want a keg attached to their mouths."
"You're as bossy as my sister," he said.
"I'm happy to run the dishwasher if you want to tend bar. Bouncing, that's not me. I'm a tiny blonde. They'd just laugh at me." I checked my image in the mirror behind the bar. My ponytail was still high and tight. Makeup was fine. I wore a Honey Buckle T-shirt, jeans and gym shoes with good support. What? No one saw my feet behind the bar. When I went out, I could rock heels like any good southern girl, but the right shoes for the right job…
"Fine. I don't like dealing with people. I got a new job anyway. Day job," Harry said.
"Congrats. But your sister needs you now and that's what family is for." I nudged the tray of empty glasses at him to clear.
He did and disappeared in the back.
I loaded the margaritas up on a fresh tray as Martha picked up another one ready for her tables. "He's so nice," Martha said.
"Harry? Yeah, a prince. He'll want a hug for running the dishwasher. Need me to take these?" I asked.
"I'll do it. You spill," Katie cut in.
It was true. I'm not the best with a tray. When I tried to waitress once, I failed miserably and ended up working in coffee shops. "I slung coffee at Starbucks for years, but those cups generally had lids. Why does coffee always have a lid and alcohol so rarely does? Seems like people drinking booze would spill more," I pondered.
Katie chuckled. "They spill it, they want more, so they'll just buy more. Better for business not to have lids. Coffee people would just demand a free refill."
"You really did find the perfect business to run," I teased my best friend.
"Thanks. Gotta go introduce the band. Gus is sitting with them sometime tonight…hope that's okay," Katie said.
"Sure. I've been dating Luke for a few weeks. Gus is old news," I said. Gus was the local sheriff who'd been flirting with me since he moved into town. Unfortunately, his past was more complicated than he'd let on. Everyone had a past, but if a man doesn't 'fess up and the other woman still has the ring, it's just too much drama for me. Even if the man was tall, handsome, musical and seemed good at heart.
Katie arched an eyebrow but headed off. As the band played, without Gus as of yet, the crowd calmed down to nurse their beverages instead of downing them like they were dying of thirst.
Martha and Katie made it to the bar and we restocked a bit before enjoying the music.
"What happened with Gus?" Martha asked.
"Nothing, I told you…we were solving a murder together. We also happened to run into his ex-fiancée at a dive bar. She gave him the ring back. Very weird. But I'm not looking for that sort of drama or a guy that fresh off of a super-serious relationship," I said.
"You and Pastor Luke are a couple now? Rebound maybe, but it'll never work," Lurlene snarked.
"Oh, goodie, are we back to the mean girls thing?" I teased.
Lurlene shook her head. "I'm being nice here. See, people always think I'm being mean when I'm trying to be constructively kind and give them a heads-up on the rest of the world. How people really think. You're too sweet and Katie is too polite to tell you, but the pastor isn't going to get serious about someone with your history. Your past—it's not your fault but it's not a secret."
"That's a pretty crappy pastor," Martha remarked then waved back at a table signaling her. "I'm going to make a round."
"Thanks, Martha. Lurlene, quit it," Katie warned.
"No, go on. A pastor is going to judge me for my parents running off after I was born and leaving me with Gran? They were young and clearly not ready to be parents. That's not my fault. I was raised right by my grandparents," I defended myself.
"That is all true. You even try extra hard to be a Goody Two-shoes, and he's not going to judge you for their behavior…he's going to judge you for yours. Running off to the big city alone," she pointed out.
"Otherwise known as going to college," I replied.
"Not all colleges are big-city ones. Plus you're working in a bar. You're simply not pastor's wife material," she said.
"We're just dating! I'm not looking for a husband! Hey, has anyone seen Big Ed? I know I don't work every night, but he was a regular and he's been gone awhile."
"He's a long-haul trucker. He'll be gone a week or so at a time. Then he's home for a week or just a weekend. Give it a week or so and he'll turn up—he always does." Katie waved it off.
"Nice trying to dodge the topic. You'd be better off with a guy like Gus." Lurlene winked.
Just then, Gus sat at the bar. "Are my ears burning?'
"Katie mentioned you'd be sitting in with the band. Guess you're late," I replied.
"Sitting in doesn't mean their whole set. What's this I hear about your grandmother letting the musicians park on her land?" he asked.
I lifted a shoulder. "She's nice to people. They needed a place to park and I guess the trailer lots around town were full. That or the guys made too much noise."
"Very charitable of her. Any trouble, you call me." Luke appeared through the crowd like he'd been lurking and listening.
I did my best to mask my surprise. He sat on the other side of Lurlene and another guy sat next him. There was enough of a resemblance between them that I knew he had to be a cousin or some relation.
"Hey, what can I get you two?" I asked.
Heavenly Hazelnut Murder
by C.C. Dragon
Published: Totally Entwined Group (January 5th 2021)
Series: Southern Belle Cozy Mysteries ( #2 )
length: 200 pages
Genre: Cozy Mystery, Mystery, Romance, Comedy, Romantic Comedy
Goodreads | Amazon
A loyal Chicago girl who loves deep dish pizza, the Cubs, and The Lake! CC Dragon is fascinated by the metaphysical and paranormal. Loves creating characters, especially amateur sleuths who solve mysteries. Also a coffee and chocolate addict who loves fast cars. Still looking for a hero who likes to cook and clean…so she can write more! http://authorccdragon.com/
My Review:
Firstly I like to thank Lori from Totally Entwined Group and the Author C.C. Dragon for this arc in exchange for an honest review.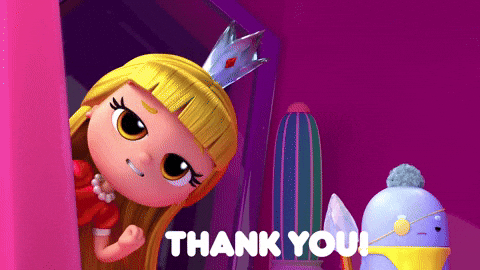 Now I will admit, before this book I have never heard of C.C. Dragon and am currently kicking myself in the toosh because her writing style is so smooth. She had me guessing at every turn and her in-depth character creation is sublime.
We quickly meet Belle, our heroine, whom is a strong willed and quirky cute personality that I just fell in love with from the start. Then there is Gus.. Oh Gus and his shirtless-ness. Then comes Pastor Luke – I immediately did not like him but to find out he was dead was sad.. But i mean, he was a jerk to our dear Belle. Of course I want to see more between Harry and Martha – They would be Perfect together. And don't get me started on Lurlene, I almost want a book about her.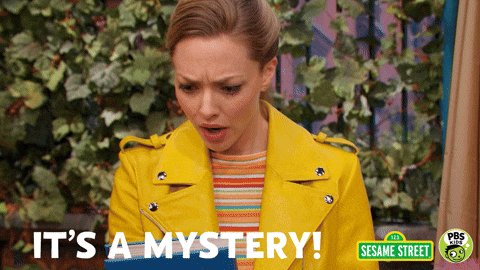 Also, it is interesting to see Chattanooga, Knoxville and Nashville in a book randomly – Although makes sense to the story – I was excited from the slight description and dialog from the characters in the novel. I'm not sure what information from the second was missing or if there is anything from the first in the second but I felt how things were mentioned along with played out this can easily be a stand alone read kind of like watching American Horror Story or Haunting Of series – Each season is different!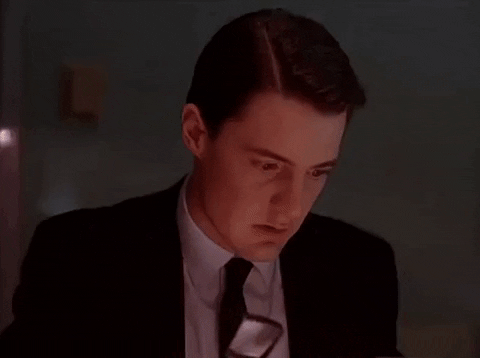 And the ending – I could not believe it! I'm not one for Christian type stuff but this cozy book was just right on a rainy afternoon when everything was in place. Overall, I did enjoy it and it got four stars from me!
nter to win a fabulous Goody Bag and a FREE CC Dragon mystery book!
CC Dragon's The Heavenly Hazelnut Murder Giveaway – https://upvir.al/109055/lp109055
CC DRAGON IS GIVING AWAY THIS FABULOUS PRIZE TO ONE LUCKY WINNER. ENTER HERE FOR YOUR CHANCE TO WIN A LOVELY GOODIE BAG AND GRAB YOUR FREE CC DRAGON MYSTERY BOOK! Notice: This competition ends on 13th January 2021 at 5pm GMT. Competition hosted by Totally Entwined Group.
Kri
Pine Enshrined Reviews
Click Here for All Social Media Links through Linktree
Disclaimer: This post contains affiliate links and if clicked and a purchase is made, I may receive a small commission to help support this blog. This does not cost you anything, it just helps pay for all those awesome giveaways and upkeep of the blog!