Diversity is a delightful collection of short stories taking the reader on a charismatic adventure mixed with suspense, drama, and even humour.
A close shave with death in The Twin, a humorous account of the stubborn character in The Mask, the romantic and comical rendezvous of Burning Love, the ghostly memories of the El Caballo Inn, and so much more!
Gliozzi's exploration of diverse themes invites us to experience and acknowledge the colourfulness of life itself.
Excerpt
DISCLAIMER: While some themes in this book may be based on real events, the following stories are fictitious. Certain long-standing institutions, public offices and agencies are mentioned, but the characters involved are entirely imaginary. Any resemblance to actual persons living or deceased is entirely coincidental.
THE GOOD SAMARITAN
Walking into the dining area, I note the bar tender, his back turned to me, busily polishing the glassware. Caroline, the maître d', is going over the booking sheet when the phone rings.
"Hello? Yes it is…That'll be fine, Monsieur Cameron. See you at seven." I overhear her using a slight French intonation. Something catches my eye in the quaint foyer where guests are Diversity requested to wait before being seated. There are several photos and awards decorating the wall, but one particular portrait stands out. It's of me. I move closer to see the newspaper article under the photo. The headline reads, "Good Samaritan Dies in Freak Accident."
Suddenly, without needing to read on, disturbing images flood my consciousness. The car by the roadside. A young woman. The flat tire. Me offering assistance, then moving from the shoulder of the road to the driver's side to unhinge the trunk locking mechanism. The screeching of wheels. The smell of burned rubber. A sudden thud. Then darkness. No pain, just darkness.
Now, I am back in La Petite Cuisine. Still in shock, I take in the surroundings and activity in my restaurant. Everything makes sense. I've misinterpreted the behavior of the living. I'm dead.
Diversity
by Monique Gliozzi
Publisher : Tellwell Talent (October 22, 2020)
Length: 122 pages
GENRE: Fiction, Short Stories, Comedic Drama, Action, Adventure, Romantic
Amazon |B&N | Kobo | Apple
Born in Dublin, Dr Monique Gliozzi, a graduate from the University of Western Australia medical school, has a keen interest in forensic sciences and psychiatry. She works as a psychiatrist in Perth, with ties to the UWA School of Psychiatry, where she has had a role as a senior clinical lecturer. Her love for teaching granted her a nomination for an Excellence in Teaching Award in 2016.
Monique also holds an interest in aviation. She trained at the Royal Aero Club of Western Australia, where she obtained a commercial pilot licence. Following this, Monique completed her instructor rating and is now working on a casual basis as a senior flight instructor.
Monique rekindled her passion for writing starting with the fictional thriller Foresight, followed by Hunted and ghostly encounters in Vestige. Her latest book, Diversity, is a compilation of entertaining short stories of different genres.
Connect with Monique Gliozzi:
Website | Facebook | Instagram |Twitter
My Review
I very much enjoyed the many different stories which almost felt like reading a novella but each one mixed with drama, thrills while a few humor sprinkled throughout. I loved the telling of The Mask and The Twin the most! But i also enjoyed reading about El Caballo Inn which comes in third in my favorite stories that are in this book.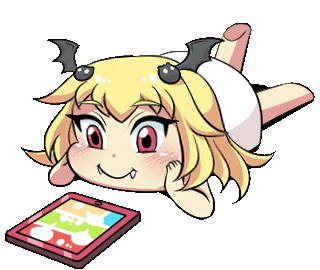 Gliozzi did a wonderful job with the diverse themes within Diversity with so many different experience and colorfulness of life itself. The cover was the main thing that brought me into this book, and decide I wanted to pick it up from the description of Diversity too. There were a few short stories that I could of gotten lost in and before I knew it I was onto the next story! Gliozzi really did wonderful job with research and creasing such beautiful vivid descriptions that I was pulled completely in. Almost like a fly on the wall.
Defiantly a perfect quick read that will keep you coming back for more! Because I was excited for my nightly story before I went to sleep – Too bad I finished the book cause now I get to read it again..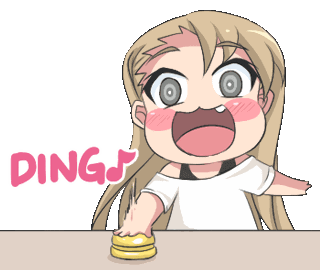 Lastly, thank you Goddess Fish Promotions and Gliozzi for the chance to read Diversity for a honest review.
a Rafflecopter giveaway
https://widget-prime.rafflecopter.com/launch.js
Kri
Pine Enshrined Reviews
Click Here for All Social Media Links through Linktree
Disclaimer: This post contains affiliate links and if clicked and a purchase is made, I may receive a small commission to help support this blog. This does not cost you anything, it just helps pay for all those awesome giveaways and upkeep of the blog!